Mortgage Cadence – HR Recruitment Corporate Video
The awesome team at Mortage Cadence hired us as their local Denver Video Production company to create a recruiting HR corporate video for them as they expand their business rapidly and need a lot of great new talent! We were privileged at the opportunity, but knowing that collecting interviews from many of their executive team, some of who are based around the US, would be a tricky endeavor with their busy schedules and traveling, we decided to shoot the video during their annual Ascent conference, hosted at the beautiful Broadmoor hotel in Colorado Springs!
At the end of the event, we had captured over 20 key interviews and 10+ hours of content which allowed us to stitch together a powerful picture of the company and their personality, a competitive and fun work environment to be sure!
Continuing projects
This was our second overall project with them, our first was a series of videos they hired us to create to introduce executive members of the team at the conference. We were pleased that they hired us a second time in such a short period and they had a number of nice things to say! Sarah, the lead of their marketing team said,


Here's a look at one of the intros we shot (of a total of 8)

Here's one other video from the series:

We'll show off the other 6 intros in a different post.
A great place to see the video work
The conference itself had a lot of really great technology with a gigantic video wall as sandwiched between two projector screens. Having the videos play across all three with a booming sound system definitely left an impression with the audience. In fact, in the reviews of what people liked about the conference, in an unprompted response one of the top answers was "the video introductions". We're proud of that. We put our best foot forward on the video intros and it paid off!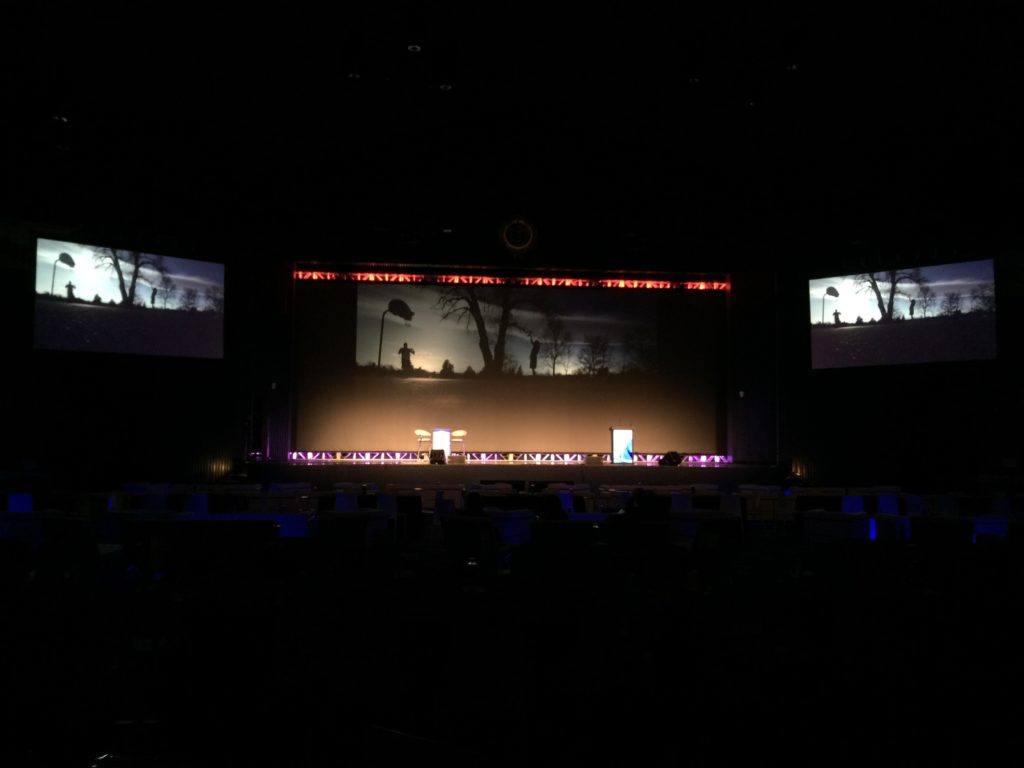 We will continue working with them on a few more video projects and look forward to many new and exciting projects.