We were hired by Weber Shandwick, one of the top agencies in the world, to create compelling footage as accessible media footage of the brand new Chevrolet Colorado ZR2 truck just released this year on the western side of the state. Anytime someone calls us to shoot cars, trucks, planes, or anything that moves, we are THERE.
The right tools, the right team for video
The requests were to gather a variety of ground b-roll, gopros, and aerial shots to show the different environments the new ZR2 can tackle. It was very cool. We shot a rock crawling segment with the engineers that designed the truck in which the truck was easily crawling up huge steps. We shot a desert course with a professional driver speeding around the course and catching over a foot of air off of a jump- this is on a production truck, in other words you can buy this truck off the lot and ramp it off a jump and hit a foot of air. That's really impressive. Take a look, just note that the footage is not in a finished graded format so the color is quite flat, all for the flexibility of whoever will use this footage in their own capacity.
We had a great time on the shoot and are looking forward to continuing our work with Weber Shandwick and Chevrolet, they even had this nice comment to say about our work after the fact: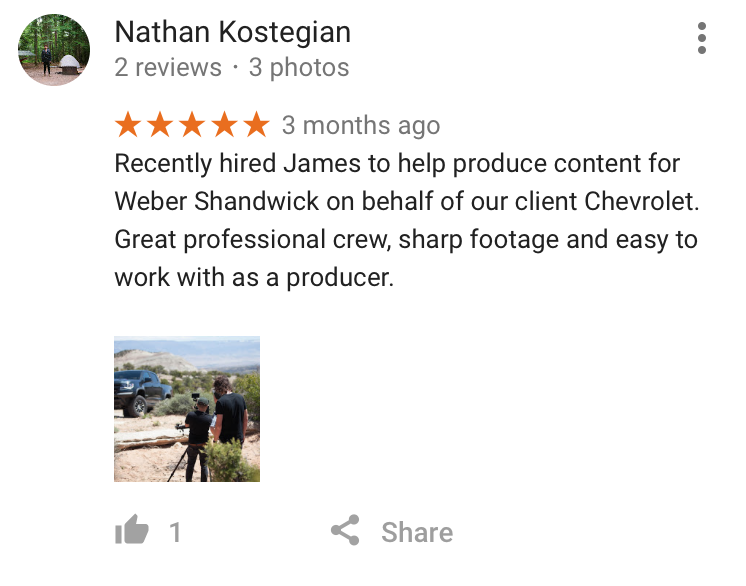 We were so pleased to create nice video content for them and will continue our relationship with their excellent teams.
A look behind the scenes
Below is a handful of behind the scenes shots of the shoot, as you can see we captured the production on three Red Epics, one on an easyrig and ronin gimbal system, countless gopros, a 5Dmk3 and a DJI Inspire pro. The days were a bit hot, but we sunny skies aren't always a guarantee in Colorado so we were very grateful for the nice weather. I'm so thankful for the awesome team of guys that collaborated on this to put together killer work and very thankful for Nate Kostegian from Weber Shandwick for treating us in a first class way, while keeping a great pace for production.