Denver Broncos pre-Superbowl

Things didn't turn out quite the way anyone expected for the Denver Broncos this year. The Superbowl was disappointing for Colorado fans. But that aside, it's still a neat experience to talk with players before the big game. The pressure of 100 million viewers applies differently on each player, and we had the privilege of sitting down with Brandon Marshall and Irving Green at Mile High Stadium just one week before the Superbowl.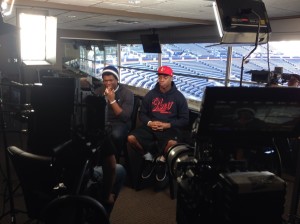 Working with Cory Reynolds at Contrast Media and Wade Yamaguchi of Yamo Films is always a treat. With our creative heads together, magic happens on set. We were stationed in one of the premium suites. Our setup was three Red cameras: 2 Red Scarlets and a Red Epic for a roaming tight shot, a static two shot, and the reversal of the interviewer. We brought in some Kinos and LEDs to mold what little light was already available from the massive windows facing west in the suite. Due to the time of the shoot (we only had an hour or so with talent), most of the light was artificial. I'd prefer to use more existing light, but the windows in the suite are underneath a fairly exaggerated ledge, blocking much of the potential light. We had a small light package, so it was time to open up the Iris. I believe we set the cameras at f/4.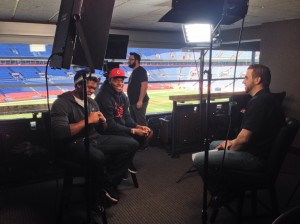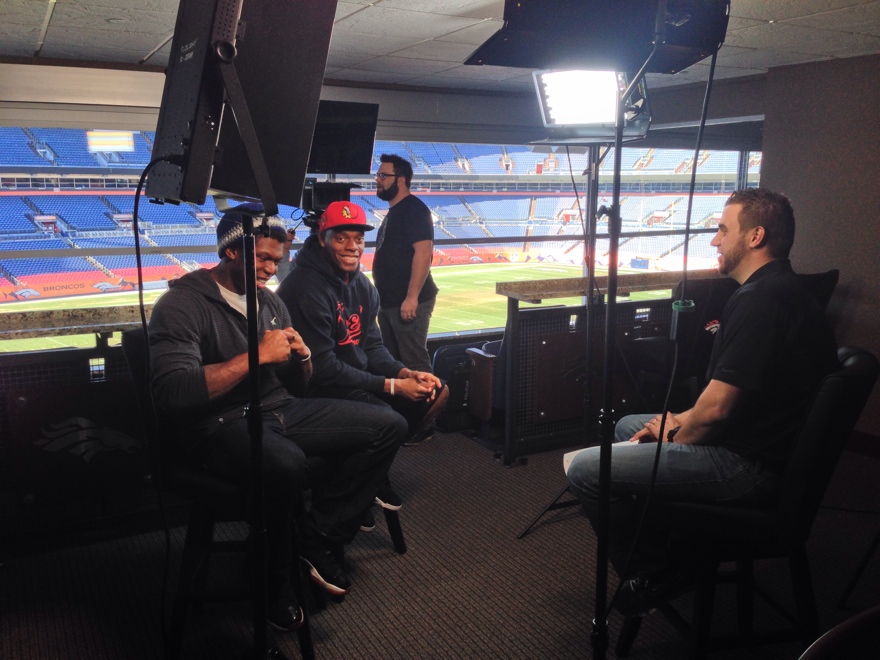 We didn't have much time from setup to hitting record, so we quickly put together some minor art direction behind the interviewer, set lights, audio levels, and we were off! Camera technology remained out of the conversation for the most part because our team had worked together enough to almost thoughtlessly dial in the right settings.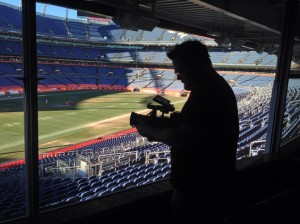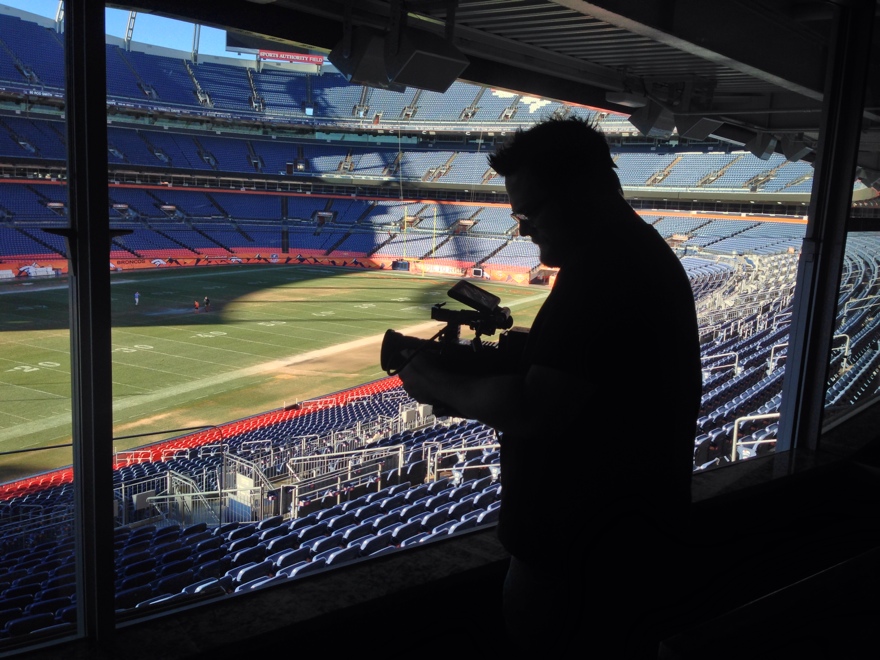 The players were relaxed in the interview and things went smoothly. Brandon Marshall and Irving Green were easy to work with, cool guys. No preventative egos, just approachable down to earth fellas sharing their thoughts before the game. Pretty cool.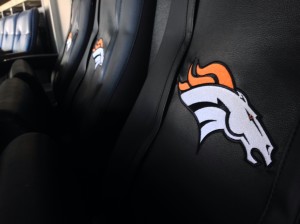 PS: Watching a game from one of these suites would be awesome. The seats are very comfortable. And the view is ok…