How YOU can change the Canon 5D Mark III right now!
Have you ever found yourself wishing your Canon DSLR had a few extra features on the video setting? Probably, video on DSLR is far from perfect. Now is your chance to voice your opinion and change the future of filmmaking with DSLRs as we know it, again.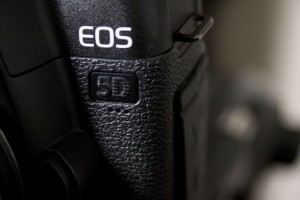 I was trolling Vimeo and came across a great interview from the PVC with Chuck Westfall, Canon's media spokesman. (Go to 4:18 for the relevant portion)
There's a quote in here that should put every single cinematographer that's ever used a Canon HDSLR into immediate action:
"Customers who are interested in [digital cinematography] should be thinking about two things, 1) if they haven't told [Canon] what they're looking for, by all means let us know and 2) they should be aware that we are very responsive and we're going to do our best to make sure they're happy."
-Chuck Westfall, at 4:18 on http://vimeo.com/22594205
Holy. Cow. Canon wants to make us cinematographers happy. Doesn't your heart beat a little faster?
Visit Canon's 5D support page to send an email with your feature requests. They will automatically route your email to the "appropriate party" from there. Email them, they're listening.
*Update: Thanks to Pablo from HD Cam Team for letting me know that you can email your feature requests directly to canon at carecenter@cits.canon.com
This isn't the first call to action! In fact, remember back about a year ago when the Canon 5D DIDN'T have 24p? People had to use the Magic Lantern firmware to get 24. The online community spoke up. Names like Vincent Laforet posted blogs with droves of people requesting 24p. Sure enough, Canon listened and 24p arrived. Not only on the 5Dmk2, but the 7D, 1Dsmk4, T2i, 60D, and now the T3i.
The downside is that we may not hear anything on the 5D mk3 until Q4 2011 or LATER. However, this is our opportunity, the online filmmaking community, to send our requests in to Canon by the thousands.
No doubt they've received many emails already. We finally arrive at the title of this post: why the 5D Mark III could revolutionize everything again. This is my biggest feature request:
Clean Video Out, 10 bit 4:2:2 or better.
Add a $2000 AJA KiPro Mini to a 5D Mark III with clean video out and you've got an unbelievable setup. Especially if you combine the new technicolor preset into the equation. The KiPro is broadcast quality. It records readily-editable prores AND has XLR in with great preamps. Your audio is synced and you're instantly ready to edit (on the incredibly new fast FCP X). For me, that makes the whole system: 1080p log 10 bit 4:2:2 Prores WITH great audio with a full frame sensor. SAY WHAT??!!! That easily encroaches on the F3 which costs north of $20k (no glass).
The revolution is self-explanatory. The DSLR video market already exists, so those of us with working setups would only have a small transition. PLUS, the 5D mark ii (or other) still makes a great B cam with perfectly matching picture profiles. How's that for a win-win?
Send your emails now!
Please Canon…. clean video out……