Every year NAB brings about excitement with new releases, new price reductions, and new… new stuff. 2016 looks to be a year where the best and brightest companies continue to expand their product lines with great new offerings at low prices! Here are a few of our favorites! This will continue to be updated over NAB week!
Ronin MX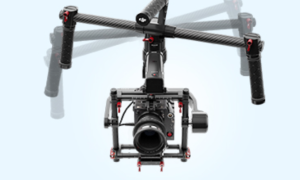 At $1599, this new gimbal from DJI comes in at just $200 more than the already great Ronin-M, but allows for cameras up to 10 pounds! The gimbal itself is only 6 pounds, and DJI is promoting the ability to easily switch between flight and ground modes, allowing any Ronin MX to get hooked into a drone and fly with relative ease. This is an exciting offering at such a low entry price, this is sure to shake up the market.
TrekPak
These guys make the best Pelican insert products on the planet. I was privileged to work with them early on and they helped custom fit my Red Epic into pelican cases, cramming 2-3x more gear in the same sized case! They are a must for any production gear! They're showing their product with Pelican cases this year at NAB!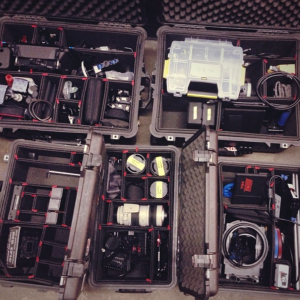 DaVinci Resolve 12.5
Blackmagic keeps consistent with releasing great new stuff at NAB as they have in years past, and the release of Resolve 12.5 seems to be in line with a great update! According to Blackmagic's website,
DaVinci Resolve 12.5 is a massive update with over 1,000 enhancements and 250 new features that give editors and colorists dozens of new editing and trimming tools, incredible new media management and organization functions, new retiming effects, enhanced keyframe controls, on-screen text editing, new ResolveFX plug-ins and much more! The re-designed node editor is easier and more intuitive to use, there are new HDR grading tools, vastly improved noise reduction, lens distortion correction, a completely redesigned Deliver page for outputting projects and a new Fusion Connect command for round tripping visual effects shots between DaVinci Resolve and Fusion!
The great thing about Resolve is it is ready for you to try and download.
More details to come! Stay tuned!