5 Big Reasons I'm still holding off for the 5D Mark iii
Let's talk prosumer large sensor cameras for a moment.
The Sony NEXFS100 is a tremendously tempting camera for the HDSLR generation (or it should be, anyway). Price-wise, the Sony F3 is probably a camera to rent with nice glass and a Gemini recorder, but the FS100 seems like a reasonable buy for the HDSLR shooters considering the features and quality.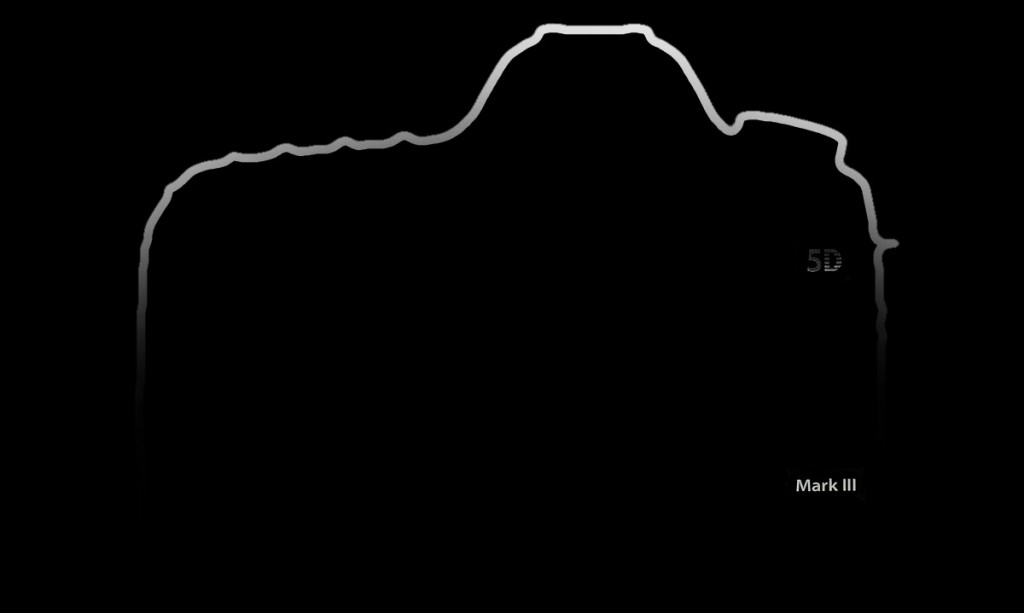 However, while the FS100 offers a load of great features, I'm waiting for the Canon 5D Mark iii. Heres why:
1. I've dropped cash on a rig.
Over the past year and a half, most of my "production fund" has been geared toward making my 5D Mark ii a comfortable camera to shoot with. It took some time and it's still no perfect. Rails, matte box, ND, counterweights, monitors, lenses, audio recorders just to name a few. At NAB one of the selling points that a Sony rep was pitching me was the idea that the FS100 is ready to go out of box, whereas you'd have to "spend a lot of money to get your DSLR ready for video". He's right, but I've already spent that money!
2. Image Quality
Though we currently know little about the 5D Mark iii's feature set, the worst case scenario is that it's as good as the 5D Mark ii video with better low light performance. But let's be realistic here, Canon released the 5Dmkii in 2009. With a single Digic IV processor, the camera absolutely rocks. Shortly thereafter they released the 7D with DUAL Digic IV processors, enabling 720 60p. Then they stuck that same single Digic IV in the 5D into their Powershot line, some of which are less than $300. It's now 2011. The RED Epic is the size of a Hasselblad recording 5K at 120 fps. Sony released the F3 (and soon the FS100) that shoot very clean at 30dB (ISO 6400). And all the while, Canon watches and waits.
I'm really hoping for  a clean video signal from the new 5D. I was amazed at the response with my  call to action post a few weeks ago. The biggest common feature request was clean video, and I couldn't agree more! Venturing into the vastly hypothetical for a moment… imagine the 5D mark iii DOES have clean video 1080/24 out…. and you pair that with a $2000 Kipro mini (which also has pro audio in) recording Prores…. Did we just create an Alexa for around $5000? Quite possibly!! Obviously missing some features from the Alexa, but you get the idea.
3. Form Factor
A sometimes forgotten benefit of the DSLR is that they are small enough to sneak in almost anywhere and they provide you amazing stills AND amazing video… how can you beat that? Having traveled with larger production kits in the past, let me reitterate… I LOVE travelling with my DSLR over any other system. Period. In a world where small counts, the DSLR wins big points here.
4. Easier editing in the future
In a month or so, Apple will release Final Cut X to the world. At the world premier, Apple mentioned the ability for FCP to analyze AND sync your audio on import based on waveform. (I hope Apple is somehow helping the guys at Singular Software) Suddenly XLR inputs on the camera aren't quite as important. Sure, it would be great to have an I/O module to hook up to the 5D. But I've gotten fairly used to recording second system.
5. Price
Need I say more? I guess I can't really speak to price since the 5D mk3 has no price yet, but I can't imagine Canon is going to hike the price multiple thousands for a camera with the same name in the same line. The original 5D was around $3000, the much more powerful, better 5D Mark ii was originally $2699 . Seems to me the price will be in the same avenue. Assuming a $3000 body-only price tag, I could pickup a few batteries AND a nice L series lens for the price of the FS100 and still have my rig that makes the DSLR a working professional setup. Or, ditch the lens and batteries and buy the AJA Kipro (if we get clean video out) and start recording prores from the camera.
Sorry Sony, but the Canon 5D Mark iii is still worth waiting for. Dear Canon, please continue to be revolutionary. We will buy your lenses.